Have You Tried Microdosing?
Natural Psilocybin Truffles
Join our microdosing community led by Jeff Hamburg. Microdosing is the practice of taking small doses of psilocybin.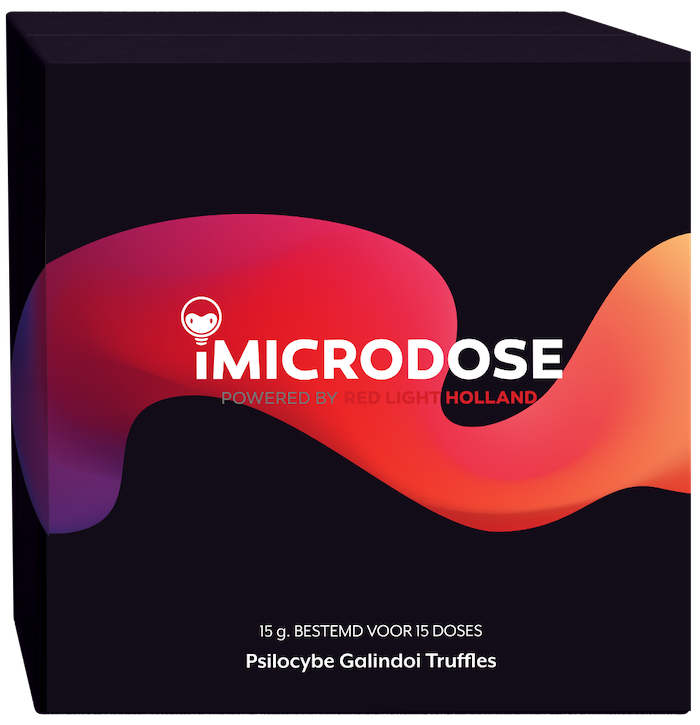 Coming soon: more strains and functional mushrooms to compliment microdosing!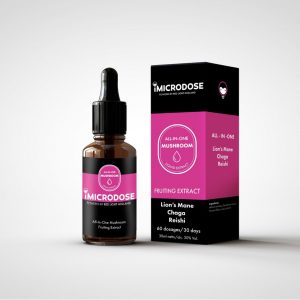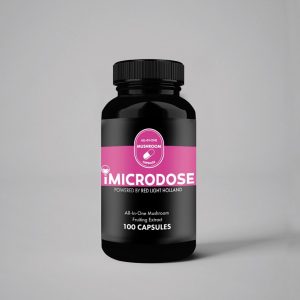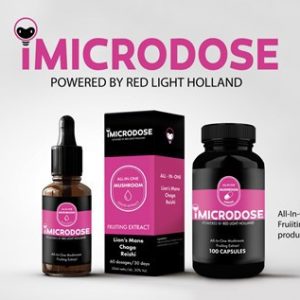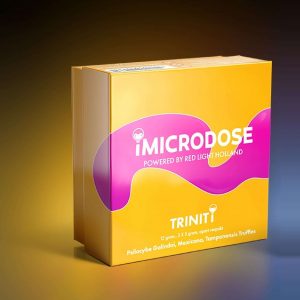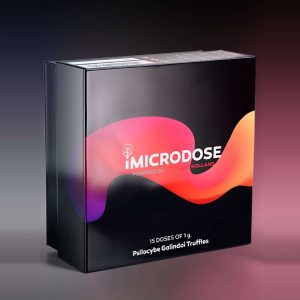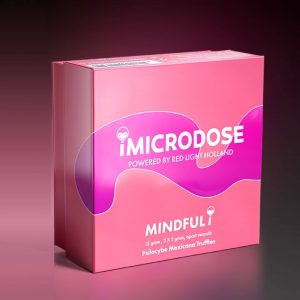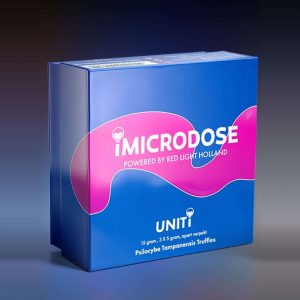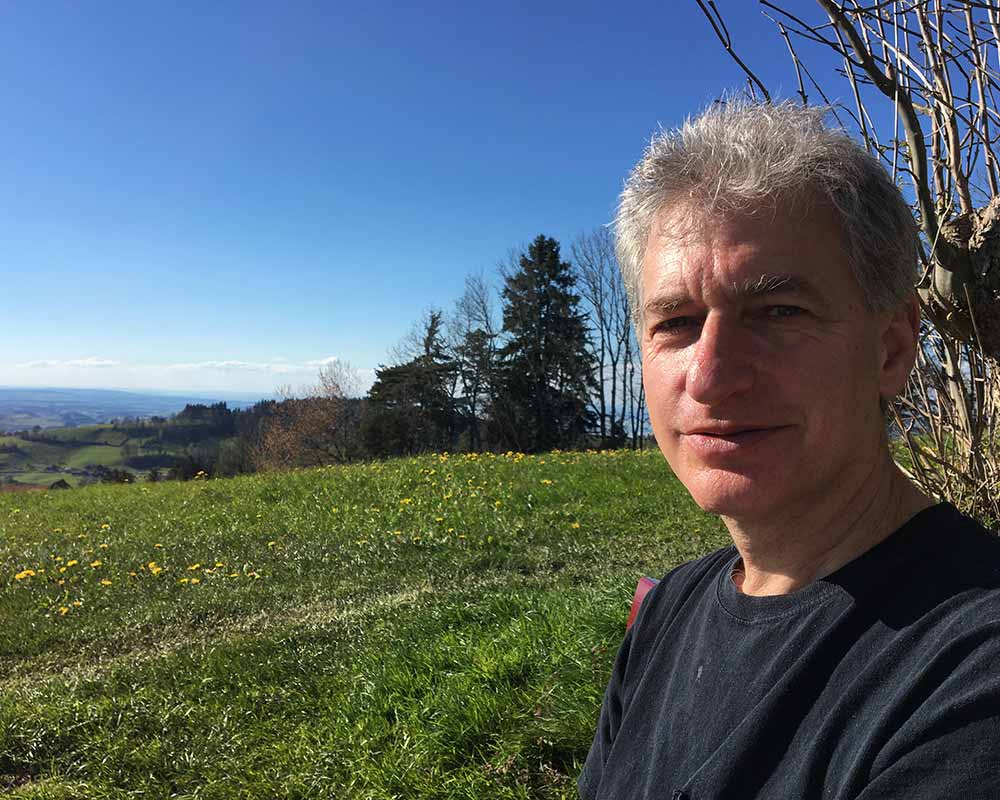 Join our digital care and telecounseling program
Explore the world of microdosing guided by our experienced psychedelic guide and expert microdoser Jeff Hamburg. As a certified therapist and hypnotherapist, Jeff can help with your exploration of microdosing. You will also get free access to many of our community events, our iMicro app and unique discounts for the products we are building to help you meet your microdosing goals. Our membership program is offered both in Dutch and English.
Discover insights into your microdosing journey.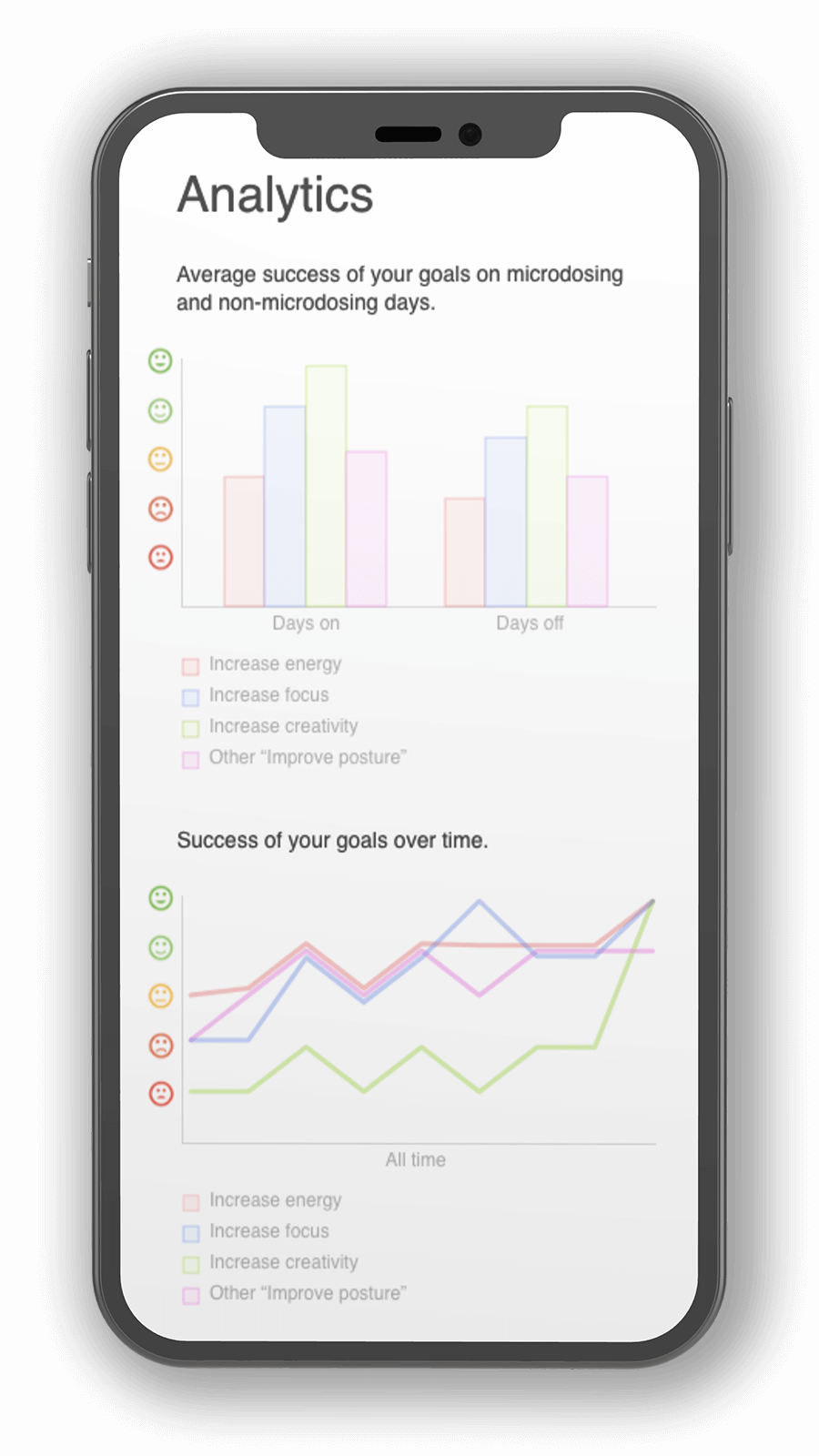 Monthly iMicrodose Kit with of 15 g. Psilocybe Galindoi Truffles.
Access to all features of iMicro app.
Online support group sessions and online text consultation led by Jeff.
All of the Try Out membership benefits.
Discounted events and merchandise for our community.
Free download of our Wisdom VR experience
All of the Growth membership benefits
5 X 1 hour long sessions with Jeff (1 for the first 3 weeks and then 1 follow up session every month) 
Click to view the original articles.
Slide 1
Adults who microdose psychedelics report health related motivations and lower levels of anxiety and depression compared to non-microdosers
A large study with almost 9 thousand people. Half of them were microdosers and half were not. 85% were microdosing with psilocybin. Research found that among those reporting mental health concerns, microdosers exhibited lower levels of depression, anxiety, and stress across gender compared to none-microdosers. Subjects where not blinded and there was no placebo control.
Slide 1
Exploring the effect of microdosing psychedelics on creativity in an open-label natural setting​
38 subjects were given problems solving tasks before and after microdosing (some subjects did not complete all tasks). Authors found convergent thinking, which requires identification of a single solution to a well-defined problem, and divergent thinking, which requires the collection of many possible solutions to a loosely defined problem, improved after microdosing. Subjects were not blinded, meaning they knew they were microdosing and there was no control group that didn't microdose.
Slide 1
A systematic study of microdosing psychedelics
This study had 98 participantes. 96% were microdosing with 5ht2a agonists (LSD or psilocybin) using online questionnaires for 6 weeks. Authors found that on days of microdosing people reported an increase in Focus, wellness, productivity, happiness and more. After 6 weeks there was a reduction in reported levels of depression, stress and distractibility.
In a follow up study with 263 people completing online questionnaires about their expected results of microdosing, people's beliefs about what was most likely to change were unrelated to the observed pattern of reported outcomes. Subjects were not blinded, meaning they knew they were microdosing and there was no control group that didn't microdose.
Slide 1
Lindsay P. Cameron - 2019
Chronic, Intermittent Microdoses of the Psychedelic N,N-Dimethyltryptamine (DMT) Produce Positive Effects on Mood and Anxiety in Rodents
11 rats were microdosed with a 5ht2a agonist (DMT) while 12 rats were not. The authors found that microdosing DMT with a protocol of 1 day on 2 days off produced an antidepressant-like behaviour and lowered rats fear reaction without impacting working memory or social interaction. They also found that the male rats gained weight.
Slide 1
The therapeutic potential of microdosing psychedelics in depression
This paper reviewed 14 other studies of microdosing with 5ht2a agonists (LSD or psilocybin). With regard to safety, it was demonstrated that low doses are well tolerated in healthy volunteers and that subtle positive effects were found. The authors reviewed a study with OCD patients showing symptom reduction after treatment with a low dose of psilocybin. The authors concluded that there is not enough data regarding microdosing and and depression but the subtle positive effects on a healthy population make it worthy to explore.
Slide 1
Johannes G Ramaekers - 2020
A low dose of lysergic acid diethylamide decreases pain perception in healthy volunteers
This study was a placebo controlled study microdosing 5ht2a agonist (LSD) that tested if subjects pain tolerance was affected. The authors found that pain was reduced 1.5 and 5 hours after microdosing. Under these testing conditions, which tested people's pain tolerance, the authors found that the microdosing group also had slightly elevated mean blood pressure within the normal range and slightly increased ratings of dissociation, anxiety and somatization.
Slide 1
Self-blinding citizen science to explore psychedelic microdosing
191 subjects filled in online questionnaires for 4 weeks while microdosing with 5ht2a agonists (LSD or Psilocybin) or while being on a placebo that they prepared themselves. The microdosing group's emotional state and anxiety did improve more than the non-microdosing group however when taking into account people's belief if they were microdosing or not the improvement didn't reach statistical significance.
For the improvement to show true between-group difference the authors calculated they would have to test between 366 subjects to see the improvement in cognitive performance and 1508 people to see differences in well-being. The authors also explain the limitation of the study in which the substances were not tested and the subjects had a relatively high baseline which would make it harder to see large improvements.
Slide 1
Positive expectations predict improved mental-health outcomes linked to psychedelic microdosing
81 participants microdosing for 4 weeks completed online questionnaires. 92% of them were microdosing on 5ht2a agonists (such as LSD, Psilocybin, DMT). Results revealed increased self-reported well-being and reductions in anxiety and depressive symptoms. Subjects' expectations when starting the experiment was correlated to improvements in well-being. Subjects were not blinded, meaning they knew they were microdosing and there was no control group that didn't microdose.
Slide 1
Low doses of LSD reduce broadband oscillatory power and modulate event‑related potentials in healthy adults
This paper examined 22 people in a double blind placebo controlled trial giving them small doses of LSD or a placebo. The research found dose dependent changes in their brain waves while on LSD compared to placebo as well as positive changes in their moods. People also made less mistakes on the specific task tested in the research while on LSD. While LSD is not Psilocybin both molecules activate the same 5ht2a receptor and have similar effects although LSD acute effects last for a longer time.
Introduction to
Microdosing
Meet Jeff, iMicrodose therapist and join our community meeting
The first Wednesday of each month at 20:00pm CEST
Mindfulness Focus
and Microdosing
The second Wednesday of each month at 20:00pm CEST
Explore our other products to expand your knowledge of the world of psychedelics.
Do you want to help create support structures for the psychedelic community?
Do you want to help create support structures for the psychedelic community? Contact our investors team for more information.